Don't miss our 12th Annual Gala and Auction to be held on November 2nd, 2013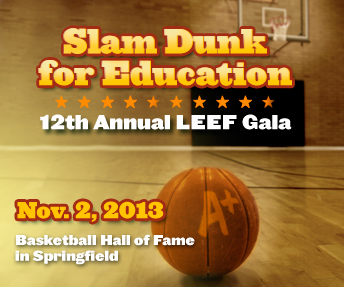 Gala tickets
on sale now!
$65 per person
through Sep. 1

$70 through Oct. 1

$75 through Oct. 25

Ticket should be purchased in advance.

2013 Gala Auction Preview Catalog
A foundation dedicated to sustaining education excellence in the Longmeadow Public Schools
The Longmeadow Educational Excellence Foundation (LEEF) is a private, volunteer, non-profit educational foundation that was created to enrich and enhance the quality of education in the Longmeadow Public Schools. We are committed to underwriting grants to provide our teachers and administrators opportunities for innovative educational and enrichment programs beyond the tax supported budget. Since its founding in 2001, LEEF has funded 268 teacher grant requests, totaling $975,000, to Longmeadow Public Schools. LEEF maintains both a Sustaining Fund and a permanent Endowment with the Community Foundation of Western Massachusetts.
To learn more about how you can support educational excellence, please visit our Giving Opportunities page, or to learn about volunteering with LEEF contact us here.
Read about how LEEF is making a difference in the Longmeadow Public Schools in our Grants in Action Newsletter.